NEWS
Barbara Walters: Like a "Vergin"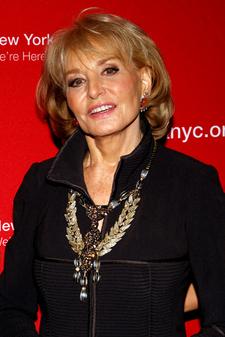 Following the likes of Oprah, Barbara Walters has joined the mass Twitter trend, and on Monday's The View, she made a big deal about it, announcing it to the other women at the table and even getting a camera guy to zoom in as she wrote her first line.
"I'm losing my Twitter verginity!" Walters wrote, using her BlackBerry. The only problem? Isn't there an 'i' --not an 'e'--in the word virginity?
The spelling malfunction was quickly corrected by none other than Elisabeth Hasselbeck and life, as we know it, continued.
Article continues below advertisement
Apparantly Babs can't spell sex words and Elisabeth can. Hmmm. At the end of the show, Walters pouted, "No one has written me on Twitter yet."
Great, now it will probably crash. Thanks Barbara!