NEWS
Barbra Streisand Reflecting on Life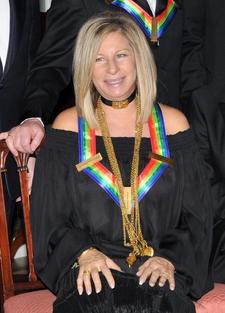 Ever want to peek inside Barbra Streisand's life? Now fans can, with a new book scheduled for fall 2010, A Passion for Design.
The illustrated book, to be released by Viking, includes photos of the Malibu, Calif., oceanfront compound she worked on for more than five years, and of other residences, back to her early years in New York.
Babs says she's writing about where she lives and her life "because I'm spurred on by the writing process," she tells the Associated Press. She also says she might be considering a memoir.
Article continues below advertisement
"I go back and forth," she reveals of project. "Do I really want to write about my life? Do I really want to relive my life? I'm not sure."
Come on, Babs, write about all those memories lighting the corners of your mind, please.