NEWS
Barbra Streisand's Grammys Performance Proves She Doesn't Need 'Glee'?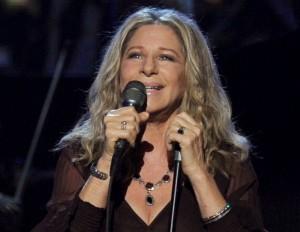 Article continues below advertisement
Glee's Lea Michele is a known Barbra fan and to make sure help there wasn't any bad blood between then Barbra reached out to her at the Grammys!
"After the Grammys as Ms. Michele stood in line with others waiting for her limousine, a woman approached her to congratulate and thanks her for her accomplished performance at the MusiCares event," a rep for Barbra tells E! News. "It was, of course, Barbra Streisand, and you can read in Ms. Michele's instantaneous tweets her response to the experience and the beginning of a new friendship."
Article continues below advertisement
And in addition, Barbra released a statement clarifying her Glee comments.
"When asked if I would ever appear on Glee, I should have said, 'You never know.' It was wrong to say, 'Not if I can help it.' What I meant was that I've been overwhelmed preparing for my performance on MusiCares, the Grammys, recording a new album, and starting a new movie," she wrote in a statement to Entertainment Weekly. "So I couldn't take on any more work, and besides that, I wasn't asked."