NEWS
Batman Sequel in Jeopardy?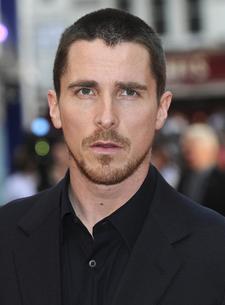 Immediately following the blockbuster release of The Dark Knight, the movie-biz rumor mill went into overdrive with sequel chatter — everything from leaked fake scripts to bizarre casting rumors.
But one thing that had never been in doubt was whether or not there would be a follow-up to the hit film. That is, until the recent release of an audio recording featuring Batman himself, Christian Bale going off on an f-bomb filled rant at a crew member on the set of his upcoming film, Terminator Salvation.
Article continues below advertisement
Since then, many have questioned whether or not Christian — already well-known in Hollywood for his brooding temperament — would be able to overcome the negative stigma of the headline-making tape.
And while it seems far-fetched that Warner Bros. would dump a cash cow like the Batman franchise over something like this — after all, Alec Baldwin has managed to outlast the furor over the nasty voicemail he left for his teen daughter a few years back — a producer on the film only helped to stir the gossip pot when he spoke to OK!.
When asked if Christian would be returning for the next film in the superhero series, producer Charles Roven told OK!, "You're making an assumption there. We don't know if we're going to have another Batman movie. We're waiting to see what Chris Nolan comes up with."
Meanwhile, Roven, who was also a producer on Bale and Nolan's first Batman flick, Batman Begins, defended his tempestuous star. "I've had only a great experience with Christian. I loved working with him," he told OK!. "You can't have higher things to say about him. One of the great things about Christian is I've never been on the set when he's ever missed a line – a word."