NEWS
Beach Boys Nightmare! Drummer Dennis Constantly Passed Out On Stage From Drug OD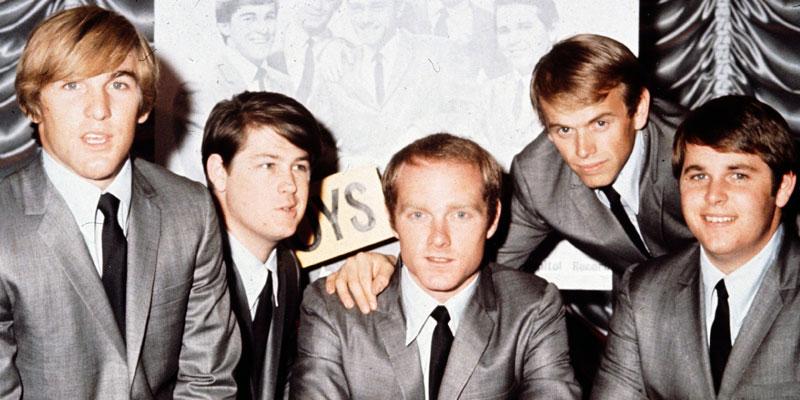 The Beach Boys enchanted the American public with summery hits like "God Only Knows, "Surfin' USA" and "Good Vibrations" in the 1960s. The rock band—which was formed by the Wilson brothers and their cousin Mike Love—was a breath of fresh air in the music scene, that is until drugs and tensions caused irreparable damage and tore the group apart.
Now, REELZ' new docuseries Breaking the Band: The Beach Boys shows viewers an inside look into the band members' complex work dynamic, the drama behind the curtain and the clashing personalities that led to their bitter 2012 split.
Article continues below advertisement
As fans can discover in the show teaser, the group's reclusive singer/songwriter Brian Wilson was terrified of performing live on stage; meanwhile, his brother Dennis Wilson and cousin Mike were constantly getting into fiery arguments before performing.
"He looked like somebody who really didn't wanna be there and was not up to the challenge" an insider says of Brian in the trailer.
Beach Boys drummer Dennis had a loud personality and suffered from many drug addictions, which meant he could pass out on stage at any moment and had to be replaced by stand-in member, Bobby Figueroa.
"Playing the drums for Dennis could happen at any moment that I was called upon, it could be in the middle of the show," recalls Figueroa.
Bryan's cousin Mike Love, was the polar opposite of Dennis. He was healthy, clean, and often prepared himself mentally before shows to ensure he'd put his best foot forward. Due to their difference in personalities, he and Dennis would often break out into fights out of nowhere, making life hard for the rest of the crew.
Breaking the Band: The Beach Boys airs Sunday, July 22 at 10:00 ET / PT on REELZ.