NEWS
Beastie Boy Adam Yauch is "Hopeful" that He's Beaten Cancer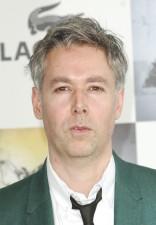 The Beastie Boys' Adam Yauch is feeling "healthy, strong and hopeful" that he has defeated cancer, he announced in an email to fans this week.
Adam, 44, updated his supporters after returning from a trip to consult Tibetan doctors in Dharamsala, India, where he traveled after undergoing surgery in July to remove a cancerous tumor from one of his salivary glands.
"I'm taking Tibetan medicine and at the recommendation of the Tibetan doctors I've been eating a vegan/organic diet," said the filmmaker in the message.
Article continues below advertisement
He added that his new health regimen was "surprisingly enough, harder to do in India than it is now that I'm back home."
He added, "I'm feeling healthy, strong and hopeful that I've beaten this thing, but of course time will tell."
The Beastie Boys' new studio album, Hot Sauce Committee Part 1, was delayed when Adam, who formed the rap group in 1979 with Mike Diamond and Adam Horovitz, announced that he had cancer on July 20 in a YouTube message.
The group canceled their live performances. A new release date for Hot Sauce Committee Part 1 is still to be determined.