NEWS
Becks' Future Must Be Decided Tomorrow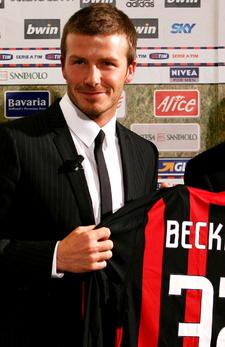 We'll know by tomorrow whether the Beckham family are sticking around in the US or retreating to Europe early.
Becks wants to stay in Italy, where he has been on loan from LA Galaxy over the winter -- and the Italian team wants to keep him permanently.
But his US team -- who, in 2007, agreed to pay him $15m to stay for five years -- haven't yet said whether they'll let him go.
Bosses of Major League Soccer don't want negotiations to drag on -- so they've said that Galaxy and Milan have to reach an agreement about his future no later than Friday, or the league won't approve the deal.
Article continues below advertisement
According to ESPN, the league's commissioner, Don Garber, said: "AC Milan needs to understand that this is getting very close to the start of our season."
"We have plans that we need to make if David Beckham is part of those plans."
We're on the edge of our seats!