NEWS
Below Deck's Kat Held Weighs In On a Former Crew Member's Surprise Return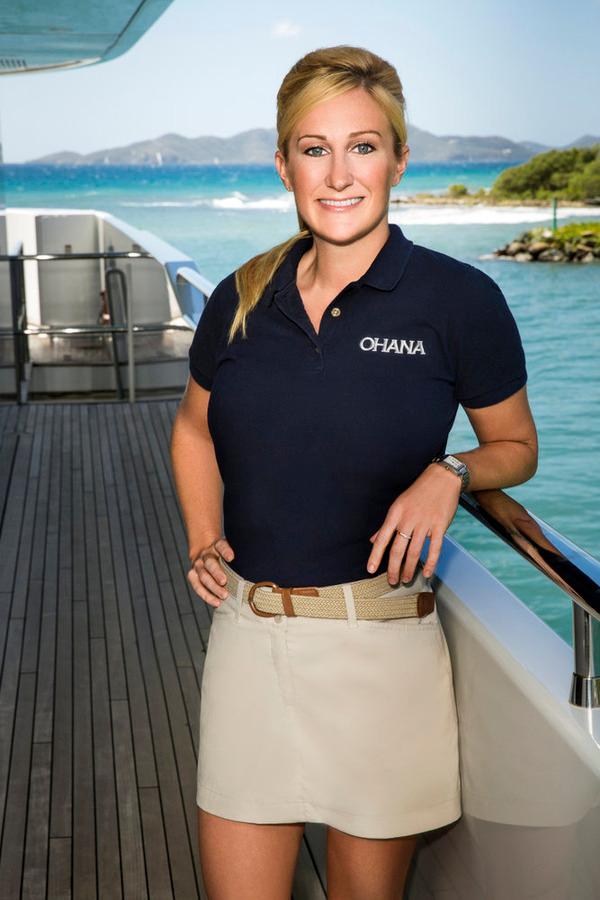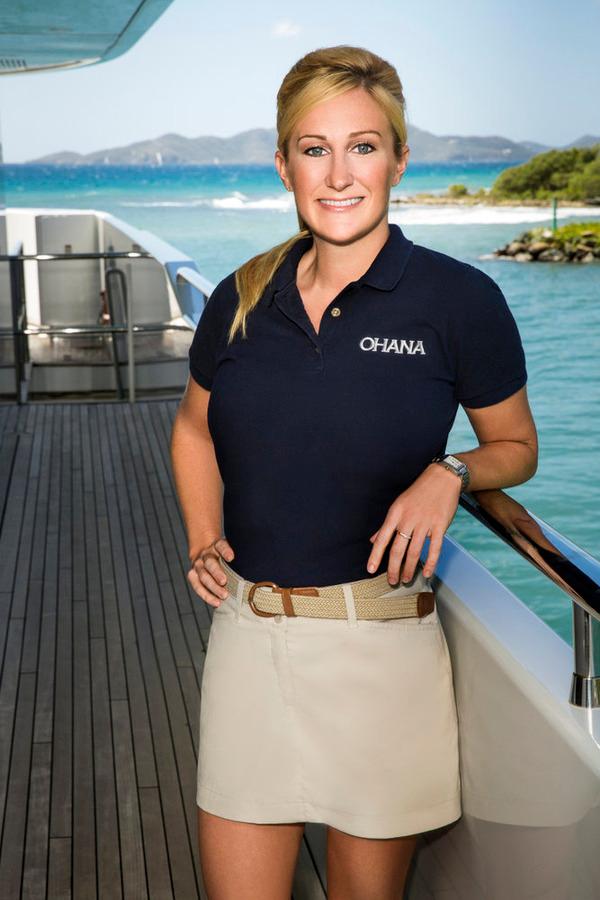 If you're Below Deck star Kat Held, who would be the worst person to encounter from season one on your new charter? That would be former Chief Stewardess Adrienne Gang and, oh yeah, she makes an unwelcome appearance on season two. OK! chats with Kat about taking to the high seas for a second season of the Bravo reality show and her reaction to seeing her nemesis again.
OK! News: RHOC's Shannon Beador Shares the Moment She Knows Will Always Haunt Her
Article continues below advertisement
OK!: Were you nervous coming back for season two?
Kat Held: I was very nervous! I was nervous because I had an idea that not everybody might be coming back and I was nervous about who the new crew would be and would they be reliable and would I get along with them. It's nerve racking to pack up all of your stuff and do this and go to some Caribbean island when you don't know who these people are. So, yeah, I was extremely nervous.
OK!: It seems like people are getting along at first, more so than season one.
KH: Yeah, it started out really well. Everybody was getting along except for Andrew. He was the only weak link out of everybody. I don't think most of us realized the extent of it because we weren't working with him like the deckhands were. But everything seemed to be going a little too well.
OK! News: Bachelor in Paradise Star Sarah Herron Admits Dating is Tough After The Bachelor
Article continues below advertisement
OK!: Do our eyes deceive us or did we spy Adrienne in the season trailer?
KH: Yes, that is correct.
OK!: Can you talk at all about how she comes back into the picture?
KH: She does come into the picture and it's a big surprise for me. I'm not sure if any of the crew knew the stunt she was going to pull.
OK!: How much do you have to deal with her? Is she around for a while?
KH: I would say that her presence…she was there more than anyone would have liked!
OK!: When you first met the new crew, who did you click with the most?
KH: Ben and Eddie were a sure thing. I had kept in touch with them so I was very comfortable with them and then I really hit it off with Kate, our chief stewardess. She was a breath of fresh air to me after having Adrienne as my chief stew on season one.
OK! News: Party Down South's Daddy Reveals His Most Valuable Reality TV Lesson
Article continues below advertisement
OK!: They seem like complete opposites.
KH: Completely and me and Kate just kind of clicked. I kind of got her.
OK!: There's a big turnaround for you this season, do you go back to any of your partying ways?
KH: Not nearly to the extreme. I learned a lot about myself by watching myself on television. It was enough to see things that I didn't like to at least change the really bad stuff. I still like to have a good time and speak my mind and those are some of the things I kept with me. But in terms of partying I don't think I'm as out of control as I was before.
Watch Below Deck Tuesdays at 9/8c on Bravo.
Which crew member are you most interested in learning more about this season? Tell us in the comments or tweet @OKMagazine.