NEWS
Ben Affleck Pens Essay on East Congo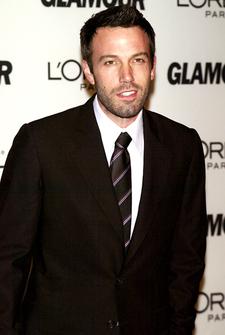 In this week's issue of Time Magazine, Ben Affleck contributes an essay about the conflict in eastern Congo, in which he writes about his time spent in the conflict-ridden area, and how he believes change may soon be coming to the region.
Since 2007, the actor and activist has been extremely committed to his work with the region and the hardships facing its people. Affleck's entire essay is below.
"The picture of the eastern region of the Democratic Republic of Congo has grown tragically familiar: a region with great natural wealth, riven by war, racked with hunger and traumatized by a long history of colonial abuse, postcolonial kleptocracy and plunder. In the past 10 years alone, millions have died here, and more die each day as a result of the conflict. Most die not from war wounds but from starvation or disease. A lack of infrastructure means there is little medical care in the cities and none in rural communities, so any infection can be a death sentence. The most vulnerable suffer the worst. One in five children in Congo will die before reaching the age of 5-and will do so out of sight of the world, in places that camera crews cannot reach, deep in a vast landscape and concealed under a canopy of bucolic jungle.
Article continues below advertisement
It is common in the West to read about African lives in grim statistical terms, so we've become inured to these huge numbers of deaths. Making matters worse, the conflict in Congo is often seen as a hopelessly byzantine African tribal war, encouraging the damning notion that nothing will ever change. This, of course, creates a sense of hopelessness-and nothing cuts down on humanitarian, foreign and development assistance so much as the jaded diminution of hope. The nation most in need of investment gets the least by the cruel logic that it is the most broken. It is a self-fulfilling prophecy that ultimately fosters indifference in the guise of wisdom.
That should not be the case in Congo.
I've been traveling to Congo since 2007 to learn. Time has agreed to publish my amateur journalism on the merits of this urgent crisis and on my good luck with photographers. James Nachtwey, the world's finest war photographer, accompanied me on one of my trips, and his extraordinary work fills the following pages.
The warring parties in the east can be distilled into three main groups: the Congolese army; a breakaway faction composed mainly of Tutsis, led by a former general, Laurent Nkunda; and an outlaw militia, the Democratic Liberation Forces of Rwanda (FDLR), led by the same Interahamwe Hutu extremists who committed the 1994 genocide of Tutsis in neighboring Rwanda.
Article continues below advertisement
Of late, most of the world's focus has been on the fighting between President Laurent Kabila's army and Nkunda's forces. When I met Nkunda, he made a compelling case for his rebellion, framing it as opposition to Kinshasa's cooperation with the génocidaires of the FDLR and offering a moving history of the persecution of the Tutsi. But like many militia leaders, Nkunda and his men have been accused of war crimes. I met a number of child soldiers who served in his militias, and his soldiers have been accused of participating in massacres in the villages of Bukavu and Kiwanga.
For its part, the FDLR has been present in eastern Congo for more than 14 years. Its members have committed many massacres of Tutsi civilians and have exploited the rich mineral resources of the region. The FDLR subjugates people either by rape (often performed in groups-and on people of either gender) or with the AK-47, a weapon so ubiquitous that it has picked up a tragic moniker: the Congolese credit card. Mary, the scarred woman in the center of the photo collage on the next two pages, told me that FDLR men raped her, set her house on fire and left her to die. She survived. Her 2-year-old daughter did not.
Article continues below advertisement
In interviews with Congolese civilians living under FDLR control, I consistently heard one thing: they wanted the génocidaires out. But many believe the only lasting solution will be a military one-and no Western nation has shown much interest in shipping troops to central Africa.
It is Africans themselves who are finding a way forward.
There have long been accusations that Nkunda was sponsored and supported by President Paul Kagame of Rwanda. But last month something happened that seems to have ended that debate. Congo and Rwanda joined forces. Kagame's troops flushed out and arrested Nkunda, then helped facilitate a cease-fire with his forces in the National Congress for the Defense of the People (CNDP). Kabila's government in Kinshasa made a deal to protect the new CNDP leader, Bosco Ntaganda (who is wanted for war crimes), and joined Rwandan forces in fighting the FDLR. Their joint effort has been under way for several weeks, and to date, there have been no civilian deaths as a result.
Remarkable things are happening in eastern Congo. The Congolese army and the CNDP are working together to separate Hutu civilians from Interahamwe commanders, and already hundreds have been freed. According to one expert on the region: "For the first time, Rwandan and Congolese, Tutsi and Hutu are working together to begin the long road of ethnic reconciliation."
Hard choices remain. Will Nkunda, for example, be extradited from Rwanda? Kabila has promised that Rwandan troops will be out of Congo by March, but every day that they stay-and the thrill of Nkunda's capture recedes-it becomes more difficult politically for him to sustain his bold initiative. None of this will be easy.
But after innumerable failed, internationally brokered peace efforts, a quietly engineered, bilateral African solution has broken a stalemate. Now there is at least a chance of something better for eastern Congo. Says Kagame, who has lived through civil war, genocide and two wars in Congo: "I have never been more hopeful than right now."