NEWS
Ben Affleck's Flick "Gone" from Theaters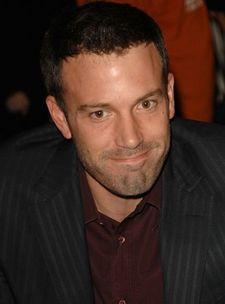 will have to wait a little longer to make his directorial debut in England.
Gone Baby Gone, the actor's first directorial feature about the disappearance of a four-year-old girl, has been shelved indefinitely in light of the Madeline McCann case, Buena Vista and Miramax announced.
"Miramax Films and BVI UK are sensitive to the depth of feeling surrounding the disappearance of Madeleine McCann," the studios said in a statement. "We have been closely following the case and have decided to delay the release of the film in the U.K."
Article continues below advertisement
Speaking at the Deauville Film Festival, Ben, 35, said he was "acutely aware" of the similarities between the film and the case. ""We have a greater concern for that than the release of our film, which is just a commercial matter, whereas this is a matter of life and death."
Adapted from Dennis Lehane's novel, the drama, which finished production last year, was scheduled for a Dec. 28 release. It follows two investigators, played by Ben's brother Casey and Michelle Monaghan, on the search for a missing girl, Amanda McCready, in Boston.
Ironically, the actress who plays Amanda is named and is said to bear a resemblance to Madeline McCann.
Madeline McCann has been missing since May.
Gone Baby Gone is slated for an Oct. 26 U.S. release.