NEWS
Ben Lyons' Shares Oscar Predictions: Colin Firth & Natalie Portman Are "Locks of the Night"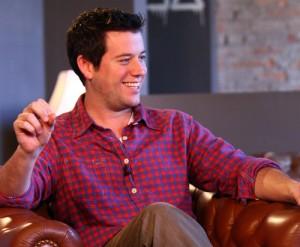 You might want to read this before you fill out your Oscars ballot! E! News Film critic Ben Lyons is opening up about his Oscar predictions, and the 29-year-old's guesses seem right on point!
Ben opened up to Parade.com about who he wants to see win and who he thinks will win at this Sunday's 83rd Annual Academy Awards!
Article continues below advertisement
Catch his responses below: Do you think he is on point?
• "I think the supporting categories are going to go the way of The Fighter. You're going to see Melissa Leo win and you're going to see Christian Bale win."
• "I think you'll see Colin Firth and Natalie Portman win, those are the kind of locks of the night. Anytime an actor plays somebody in real life and wins at the Screen Actors Guild Awards, they go on to win at the Oscars, and that's what's going to happen to Colin Firth. Think back to Charlize Theron in Monster and Jamie Foxx in Ray or Sean Penn in Milk. It's the right time for Colin Firth. That's the big thing at the Oscars, it's not just the work on screen, it feels like kind of a culmination of where you're at in your career and what you've done. And Portman gives the best performance of the year in Black Swan — an incredible transformation physically, to turn into a world-class ballerina and also to paint this incredible portrait of a girl trying to become a woman and face her fears. I love that movie."
• "For Best Director, it will probably go to Tom Hooper for The King's Speech, but I think David Fincher for The Social Network deserves it. I'm rooting for him. He's one of my favorite filmmakers.æ
• "As far as the film goes, while Black Swan is my favorite, I think The Social Network deserves to win, but ultimately, The King's Speech will win. It's nominated 12 times, it's a true story, and it plays to a little bit older audience, which the Academy is comprised of."