NEWS
Ben Stiller is Bringing Blue Steel Back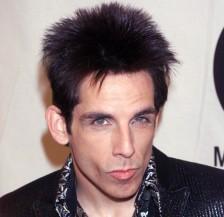 Ben Stiller is preparing to reprise his role as the really, really ridiculously good-looking male model Derek Zoolander in a sequel to the 2001 comedy classic Zoolander.
The movie's star, who invented Zoolander's signature look "Blue Steel," and Justin Theroux (who penned Tropic Thunder and Iron Man 2) are busy working on a sequel to the movie, reports Deadline.
Article continues below advertisement
No word on whether Owen Wilson will return as free-spirited model Hansel, but Jonah Hill is in negotiations to play the villain.
The cult movie, which was packed with A-list names including Will Ferrell, David Bowie, Alexander Skarsgård, David Duchovny, Milla Jovovich and Jon Voight, was a box-office bomb after hitting theaters on Sept. 28, 2001, so soon after 9/11.