NEWS
Ben Stiller Confirms 'Zoolander 2'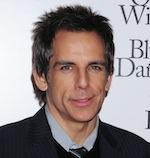 Ben Stiller has finally confirmed that Zoolander 2 is in the works!
"It's ten years later and most of it is set in Europe. I don't want to give away too much, but it's basically Derek and Hansel ten years later," Ben told Empire Magazine via Huffington Post of the upcoming sequel.
Ben also said that co-star Will Ferrell may be back for another round of laughs.
Article continues below advertisement
"Will Ferrell is written into the script and he's expressed interest in doing it. I think Mugatu is an integral part of the Zoolander story, so yes, he features in a big way," Ben added.
Zoolander, which came out in theaters in 2001, also starred Owen Wilson and Christine Taylor.