NEWS
Benjamin McKenzie: Definitely a Good Cop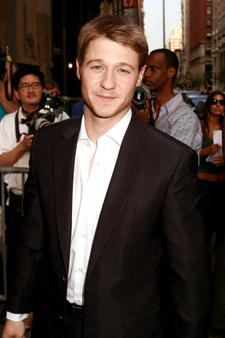 Be still our beating hearts: The O.C. alum Ben McKenzie is back on TV playing a rookie cop in new show Southland, debuting tonight at 10 p.m. ET, and he's single!
Ben spoke to JustJared.com and revealed he's flying solo these days, gave a sneak into his new role and also admitted he's not too comfortable online just yet.
"I'm not particularly computer savvy," he admits in the interview. "No Facebook or MySpace. I'm on there but I'm not there. Other people have created accounts for me I understand. I don't even know how to work them! I'm only hip circa 1994 with email."
Article continues below advertisement
And while Ben says he's only gotten a few speeding tickets and a handful of parking tickets, he knows enough real cops to get out of a jam if need be.
"I certainly have enough cards," he says in reference to the police officers he's met during research for Southland. "I have a whole glove compartment full of them! I should keep them in there! 'Do you know this guy? How about this guy? None of this working? Not going to jail? Great!' "
And the most important questoin of all – is he single?
"Yes," Ben says.
'Nuff said!
Check out the whole interview here and tune in to Southland on NBC tonight to catch Ben's return to primetime!
Have a news tip or great photo you want to tell us about? Shoot us an e-mail: tips@okmagazine.com