NEWS
Bernie Madoff's Son, Mark Madoff, Found Dead in NYC Apartment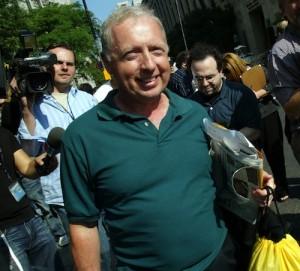 Early Saturday morning Mark Madoff was found dead in his Manhattan apartment after allegedly committing suicicde, according to new reports.
Mark is the son of stock broker Bernie Madoff, who was recently found guilty and imprisoned for heading a Ponzi scheme.
"This is a terrible and unnecessary tragedy. Mark was an innocent victim of his father's monstrous crime who succumbed to two years of unrelenting pressure from false accusations and innuendo," Mark's lawyer told TMZ.
Article continues below advertisement