NEWS
The Best Moments From Last Night's 'The Bachelor': Tierra Doesn't Really Apologize, Amanda Really Falls on Her Face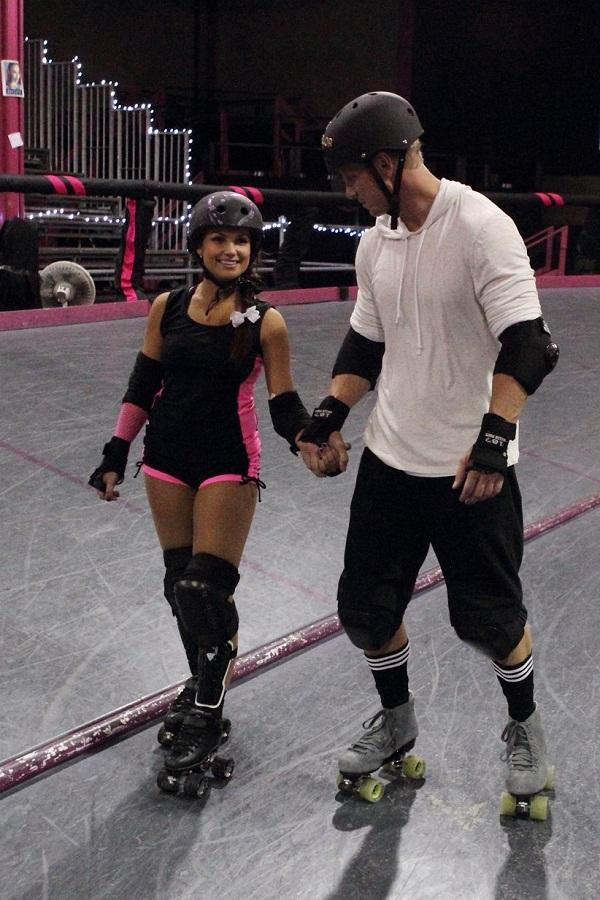 We at OK! Magazine will forever refer to this episode of The Bachelor as "the one where shiz got real." Amanda learned that being creepy doesn't pay (and hurts your face), Selma conquered her fears of heights and dating on national television and Leslie H. learned that just because Sean Lowe picks up a rose doesn't mean he's going to give it to you. Here, a quick review of the best moments of the episode (and everything you need to know before going into next week's two-night Bachelor extravaganza).
Article continues below advertisement
RELATED: YOUR ULTIMATE GUIDE TO THE BACHELOR
1) That moment Selma was like, "No, for real, Sean Lowe, I'm not going to kiss you, my mom is watching."
2) That moment Lindsay said she thought they were "getting into one of those big hamster ball thingies and rolling down a hill." Um.
3) That moment Amanda lied about being a badass roller derby girl and then whacked her chin on the floor. Karma.
4) That moment Tierra said, "Where's Sean?! WHERE IS HE?!" And they cut to Sean making out with Lindsay. Well done, editors.
5) That moment all the girls' mouths dropped when they realized Sean was giving the rose to Tierra. Not even mentioning your tiny swim trunks was going to distract from that, Sean.
6) That moment Tierra looked smug after Sean said "I'm crazy about you" but we knew he already said that to Selma.
7) That moment everyone on Twitter was calling Tierra "Tiara."
8) That moment @FloraCatriona tweeted, "And that is why boys are dumb! They fall for girls like that #TheBachelor"
Article continues below advertisement
9) That moment Leslie H. said Sean was a young, blonde, blue-eyed Richard Gere and she was a tan Julia Roberts.
10) That moment Ben Taylor had to sing Sade cover songs to no one.
11) That moment @rckars tweeted, "That rose falling was very intense... #roughlife #TheBachelor"
12) That moment @shellyweave tweeted, "If Amanda and Tierra were locked in a room together, who would make a hair doll out of whom? #TheBachelor"
13) That moment we all wondered why Amanda can't fix her hair for something called a rose ceremony. And what the heck with that lipstick?
14) That moment no one believed Tierra's apology to Robyn and Jackie was real.
15) That moment Daniela explained everything perfectly for anyone who is a little slow on the uptake.
16) That moment Catherine invented the word "Tierrable." (I think it was her.)
17) That moment Amanda was sent home, leaving Tierra to reign as drama queen of the house.
What did you think of this week's episode of The Bachelor? Are you surprised Amanda and Leslie H. were sent home? Who do you think will be next? Which of the girls can you stand so far? Discuss all this at @OKMagazine! Or hit me up @reallylsass.