NEWS
Best Pop Songs of the Decade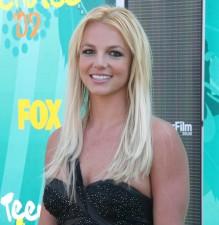 With this decade dwindling down it's time to reflect on the Top 40 list that will be missed as we step into 2010. Britney Spears' "Toxic" is up there with the big hits, and we're glad to finally see her as happy as she was then in 2004 when the song came out! PopEater picked the top 10 pop songs of the '00s to give you an idea of why this decade was a great time to love music!
Here's a sample of what PopEater chose, but there are many more that could be added!
Article continues below advertisement
"Umbrella," Rihanna (2007)
This song pretty much took over 2007. Since you can still here this song in clubs it really transformed Rihanna into the superstar she is today. Apparently this song isn't just about rain gear, so you may want to have a listen to it again if that was your initial impression!
"Hollaback Girl," Gwen Stefani (2005)
Gwen introduced us to a new female anthem that and word for that matter. Whether or not you like this song, it is definitely one that gets stuck in your head!
"Since You've Been Gone," Kelly Clarkson (2005)
Kelly Clarkson proved that American Idol could produce real talented artists. She also gave us a song about heartache that everyone, including indie stars, want to scream out!
"Toxic," Britney Spears (2004)
"Toxic" allowed Britney to show us everything she was known for before her big breakdown. The video was one that will never be forgotten and could be her top achievement, though we hope not!
Article continues below advertisement
"Hey Ya!," OutKast (2003)
This song was listened to by college students and parents working out at the gym. The song was a party anthem to anyone's ears!
"Cry Me a River," Justin Timerblake (2002)
A great break up of the decade that gave us insight into Justin Timberlake and Britney Spears' break up that only made it more mysterious. This song also featured a Timbaland production that only further improved with "Futuresex/LoveSounds."
Don't forget to pay some respect to your own favorite songs of the 'oos before we enter 2010!