NEWS
The Best Travel-Friendly Beauty Products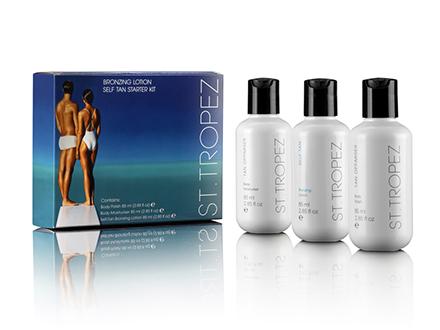 I'm someone who HATES packing. Like beyond hates it, but the one saving grace is 3Floz viles of lotions, perfumes, and hair products. Now those I can get on board with. Maybe it's because they're cute and pocket sized. Maybe it's because I'm a product whore and like to try everything, but these little guys make getting ready to go away a lot easier. Here are a few of my faves!
Article continues below advertisement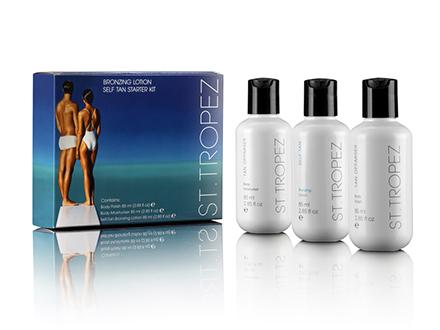 Didn't have time to get a spray tan pre-departure? No problem. St. Tropez's Bronzing Starter Kit has got you covered. It icludes all the essentials: self-tan bronzing lotion, multi-use body polish, and moisturizer.
Apply as soon as you land and you'll look sun-kissed (not ghostly pale) when you step onto the beach. PS—you'll be able to get multiple uses out of these three bottles.
St. Tropez Bronzing Starter Kit, $25, 3floz.com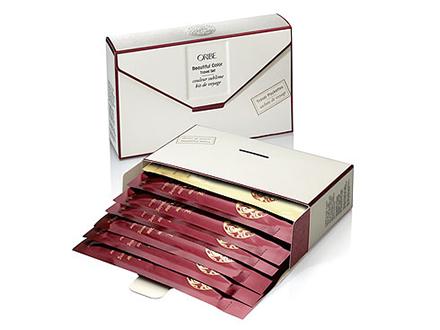 There's nothing worse than getting to a hotel and unpacking, and getting ready to take a shower, and realizing the generic shampoo/conditioner in the bathroom is obviously not color-safe. Why pay all that money for highlights only to ruin them with average hair care?
That's where this travel set comes in. 7 packets = 7 days of long-lasting color.
Article continues below advertisement
Oribe Beautiful Color Travel Set, $19.50, oribe.com
Photos: Celebs' Favorite Beauty Products
Unless you've been living under a rock, you've probably heard the "no makeup makeup look" is like, seriously in. Plus, it's also how you want to look pretty much every day on vacay—why waste time applying faux lashes when you could be doing that kayaking class?!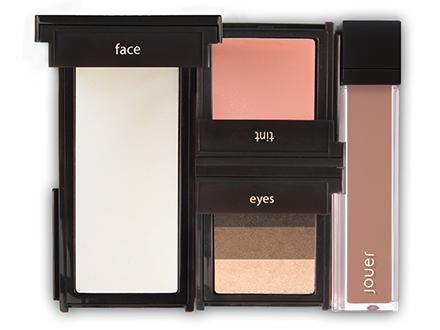 Luckily for you (and us) Jouer Bare Beauty palette comes with everything you need to look effortlessly flawless: mattifying balm, an earthy eye shadow trio, rosy blush, and nude lip gloss.