NEWS
Bethenny Frankel Dishes on Becoming a Mrs.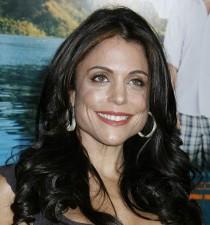 Real Housewives of New York's Bethenny Frankel, who's set to be a real housewife of New York with fiancé Jason Hoppy, recently dished to OK! that she was more than ready for nuptial bliss, even before she got engaged! "If he asks me to marry him, when he does, I'll say yes," she told OK!.
While she was ready to say yes, Bethenny might not be ready for the actual ceremony, admitting, "I don't know what kind of wedding we'd have."
Article continues below advertisement
And from the sound of it, Jason is probably more nervous for Bravo's reality TV cameras than for marriage!
"I think he's a little bit nervous. He's from a very small town and he's a very normal, grounded guy and I think that he's a little overwhelmed," admits Bethenny. "I think the entire life of me is a little overwhelming for him. But all of the things that have exploded have happened since we've been together so we've been kind of going through it together. The person that you're with doesn't always sign up for all of this."
The happy couple make it work, however, as Bethenny says their personalities complement each other perfectly.
"He definitely keeps me balanced and I keep him motivated. I'm all business," she explains to OK!. "He grounds me for sure."