NEWS
Bethenny Frankel on Her First Novel: "There Will Be a Lot of Juiciness"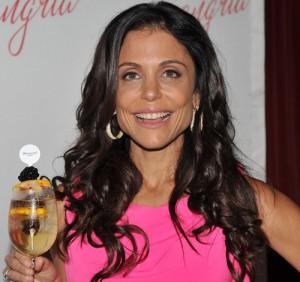 Bethenny Frankel and her Skinny Girl empire are embarking on a whole new challenge — fiction writing. The blunt Bravo reality star/celeb chef/Skinny girl brand mogul is writing a novel!
Bethenny's new book, entitled Skinny Dipping, definitely makes reference to her own life, but is not autobiographical.
"You have creative license. Your imagination can go wild," the 40-year-old reality star said, via USA Today, of writing the book.
Article continues below advertisement
Skinny Dipping is part of a three-book deal with Touchstone Fireside and is scheduled for release Spring 2012.
"It's about a girl's journey and what she wants, and trying to have it all. It's about the lessons and the people along the way, about naysayers and rising above," Bethenny shared. "There will be a lot of juiciness and people wondering what it's based on and if any of it was influenced by my life."
Bethenny has already started filming a pilot for her untitled advice-based talk show and is also a busy mom raising one-year-old daughter Bryn with husband Jason Hoppy.
"I have a part-time nanny there at 8 a.m., and I usually have her leave at 2. I like to be with the baby," Bethenny said. "I have an easy baby — and it's exhausting. She jumped into the dishwasher today. She's really structured, and she's still a terror."
And how about more kids?
"I'm not pregnant yet. We're not trying. We're not not trying," she said. "We're not having a plan. We're not doing fertility tests or being proactive."