NEWS
Bethenny Frankel Opens Up About Her Miscarriage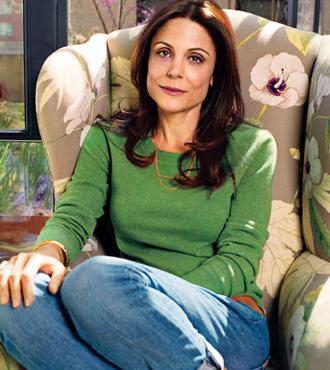 Article continues below advertisement
The talk show host went to the doctor because of spotting and left with the news that her 2-year-old Bryn would have a little brother or sister.
"I felt seven months pregnant even though I was six weeks along. And because we hadn't planned this, I felt unprepared," she writes. "I was over 40, the doctor told me that I was "high risk" and needed to take it easy. So I took it so easy."
Regardless, Bethenny was still filming her Bravo show Bethenny Ever After and in the beginning stages of planning her talk show, Bethenny. In fact, she was in the makeup chair when she technically miscarried.
"I started bleeding. Really bleeding," she said. "After rushing to the hospital In the exam room the doctor ran an ultrasound, looking for the heartbeat. Something was wrong... And I'm like, 'Is this a miscarriage?'"
After learning that she had miscarried and the unborn fetus had been a girl, she cried at the thought of Bryn having a little sister — "two little girls in rain boots."
"I called Jason sobbing. It was the first time I'd erupted. He said he was so, so sorry. And then it was simple: We were very, very sad," she writes.
While Bethenny — a to the core career girl — admits to feeling guilt she was relieved not to be pregnant during the taping of her talk show, she knows hubby Jason Hoppy wants a second baby.
"I'm healthy and could try again," she says, lamenting the fact she's now in her forties. "But I don't want to be a 'trying' person. If it's meant to be, it will happen."