NEWS
Beyoncé, Ben Affleck and More Celebs Show Love on Mother's Day!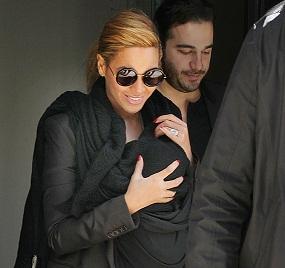 Article continues below advertisement
And of course, celebs of all kinds took to Twitter today to show love for their moms, our moms, your moms, moms in general — some were funny, some touching, some personal. Below is a small sampling of what Twitter had to offer on the subject of Mother's Day.
OK! NEWS: JUSTIN BIEBER PENS SAPPY SONG FOR MOTHER'S DAY
On the lighter side:
Josh Groban: Happy mothers day to my awesome mom who occasionally reads my tweets. I will also be calling. Also I sent something to the house.
Joel McHale: Happy Mother's Day to my mom who's not on twitter.
Nicole Richie: Happy Mothers Day to all the moms, stage moms, teen moms, and mofo's around the world x
And then there were the more personal notes:
Jessica Simpson: Happy Mother's Day Mom and Ashlee! Y'all are my inspiration! So blessed to be in your company.
Brooklyn Decker: Happy Mother's Day to my WONDERFUL mama @TessaDecker She's pretty much perfect in every way.
Article continues below advertisement
: Happy Mother's Day to all! And especially my own, Parade covergirl Evelyn Cohen.
Nicole "Snooki" Polizzi: Happy Mother's Day to my amazing mother and all the mommy's out there!!!!
And, we even got an educational Tweet:
Maria Shriver: Happy Mother's Day! Interesting to learn how Mother's Day got started with Julia Ward Howe's peace proclamation.
We got curious about that proclamation, so we looked it up. You can read it here. Share it with the moms you know, and if they don't already know, wow them with your knowledge of Mother's Day history — it was started after the Civil War, in protest of the carnage of war by women who lost their sons. Hey, maybe you didn't know.
We hope everyone had a Happy Mother's Day!