NEWS
Beyonce Cancels Appearance in Michael Jackson Tribute Concert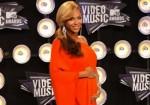 The star-studded roster for the Michael Jackson tribute concert in Cardiff, Wales next month was shaken up after news broke that Beyonce will no longer perform via life satellite. She will, however make "a special contribution on video" according to the Ticketmaster website. Several Jacksons won't be in attendance either due to the trial of Dr. Conrad Murray.
A source confirmed the news to RadarOnline: "Beyonce won't be performing a song live via satellite for the tribute concert now." The October 8 concert also won't have Michael's siblings Janet, Randy and Jermaine in attendance due to the doctor's trial.
Article continues below advertisement
OK! NEWS: BEYONCE CAN'T WAIT TO FINALLY BE A MOM!
That said, Katherine Jackson indicated she will indeed attend the concert and Michael's kids will attend it as well! Showing her support for the show, Michael's sister LaToya will watch it in Wales, too.
OK! NEWS: KANYE WEST WANTS TO BE GODFATHER OF BEYONCE AND JAY-Z'S BABY
Other performances on the schedule include Christina Aguilera, Cee Lo Green, Gladys Knight, Smokey Robinson, Leona Lewis and Ne-Yo. Apparently that may not satisfy Michael Jackson fans who were annoyed promoters are offering two for one deal on tickets, especially to fans who already paid full price for their seat. The concert promoter didn't immediately respond to RadarOnline's request to comment on the story.