NEWS
Beyoncé Doppelganger Punks Museum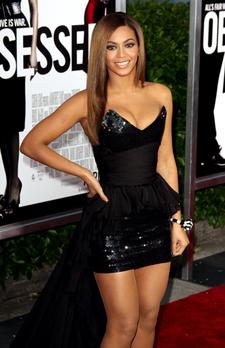 Just imagine, a small Vienna art gallery is told to expect a very important visitor: pop star Beyoncé is coming to the museum and wants a tour. Then someone looking very much like Ms. Knowles shows up... but it's not really her.
An Austrian radio station admits now they punked the Albertina museum, sending a double for the tour and pulling a fast one on the gallery, The Guardian reports. The Albertina's director was even photographed posing with the impostor and showing her the exhibition, which includes one of the world's largest collections of graphic art.
Article continues below advertisement
The real Beyoncé was in town, seen in the H&M on the Kärntner Strasse shopping street, where she signed autographs.
"We consider it an absolute cheek," said a museum spokeswoman, Verena Dahlitz. "We had a grain of doubt that it might have been her because she avoided eye contact with the director and she acted a little bit strangely."
Whaddya say, Beyoncé? We think you should stop by for a real tour.