NEWS
Beyoncé Fine with Jay-Z's Playboy Past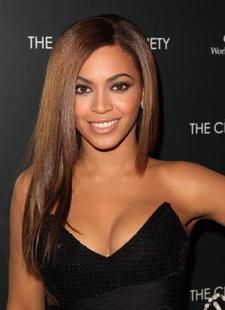 Before he hooked up with wife Beyoncé, hip-hop impresario Jay-Z was famous for boasting on his hit "Girls, Girls, Girls," that he'd had "girls all over the world." And while you'd think that Jay's past might rub his significant other the wrong way, she tells OK! that's not the case.
"I don't really get jealous," Beyoncé explained to OK! at Thursday's Cinema Society screening of her new movie, Obsessed, in NYC. "I try my best to not be that way because I don't really think it's attractive."
Article continues below advertisement
But there's trying not to be that way, and then there's succeeding. So how does she manage to keep her envy in check?
"I think I'm pretty good," she told OK! at the party sponsored by Grey Goose vodka. "I think naturally I'm not a jealous person -- I don't think that way."
But if Beyoncé's not hung-up with her man's fidelity, what is she obsessed with? "What is my obsession in life? It's probably working on my legacy, my happiness."
PICS FROM THE OBSESSED SCREENING:
Speaking of her legacy, the multitalented star is looking to add yet another item to her resumé, declaring her interest in acting on Broadway.
"It's my ideal job," the singer/actress told Reuters. "I'll be able to go to the theater every day and drop my kids off and maybe make some food — maybe I'll know how to cook by then — and then go do what I love and have some normalcy and have a regular schedule... I definitely want to do Broadway."
Reporting by Oliver Coleman