NEWS
Beyoncé & Jay-Z's Baby Security Scandal Causes Lenox Hill Hospital to Launch Investigation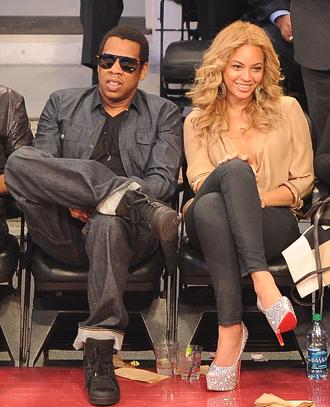 It sounds like Beyoncé and Jay-Z's baby drama isn't coming to an end anytime soon. Although the famous parents left Lenox Hill Hospital early yesterday morning with their new bundle of joy, Blue Ivy Carter, the head of the hospital has announced that they are launching an investigation into the scandal surrounding the couple's invasive security detail, which allegedly prevented parents from seeing their newborns.
Article continues below advertisement
OK! NEWS: BEYONCE & JAY-Z LEAVE THE HOSPITAL WITH BLUE IVY CARTER IN TOW!
Executive Director Frank Danza tells the NY Daily News that he will be interviewing parents who welcomed babies over the weekend to find out more about how the hype of baby Blue's birth might have prohibited them from getting the appropriate hospital experience.
Two couples, one from Brooklyn and the other from the Bronx, claim that they were unable to see their newborn babies in the NICU due to Beyoncé and Jay-Z's intense security.
OK! NEWS: BEYONCE * JAY-Z DID NOT RENT AN ENTIRE WING OF THE HOSPITAL, OFFICIALS SAY
"The internal investigation was prompted by my own viewing of the news stories, which had indicated there were more parents, and those parents were in communication and had concerns," Danza tells the Daily News. And although Danza says the hospital did take extraordinary measures to insure the privacy of the famous couple and their baby girl, he adds that the parents he has talked to say that although they noticed "enhanced security," they never felt restricted access to their children in any unit of the maternity ward.