NEWS
Beyoncé For Obama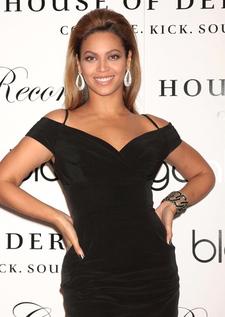 All of America seems to be sharply focused on today's presidential election, and now Beyoncé is joining the legions of celebrities to toss her hat in the candidate endorsement ring for Barack Obama.
"Everyone is excited and it's time," the singer tells PopEater. "I feel like we have grown so much as a nation and we will continue to grow because of Mr. Obama."
Beyoncé's admiration goes beyond just the Democratic candidate himself, and extends to his entire family.
Article continues below advertisement
"I have had the pleasure of meeting Mr. Obama, his wife and his children, and they are the American dream," she says. "They are so elegant, so classy, so intelligent and everything that I want to be. They make me really proud of my country."
The Grammy winner's husband Jay-Z has already been a strong supporter of the campaign, performing at Obama benefits and rallies across the country.
Beyoncé will be releasing a new album under the name of her alter-ego, I Am... Sasha Fierce on Nov. 18. Hmm... is Sasha going to try and vote too?