NEWS
Beyoncé Shows Her Charitable 'Self' Off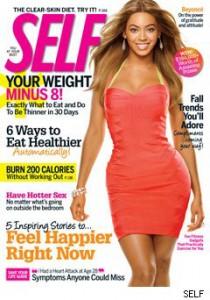 To help celebrate the 2010 Self Women Doing Good Awards, Beyoncé is sharing what she does to be charitable and why it's good to get involved!
OK! GALLERY: CELEB SIBLINGS — BROTHERLY & SISTERLY LOVE TAKE OVER HOLLYWOOD
"When you look around at all that's wrong in the world, the need to do something, no matter how big or how small, is clear," Beyoncé shares in the September issue of Self.
As the founder of Beyoncé Cosmetology Center and The Survivor Foundation, Beyoncé firmly believes in the importance of giving.
Article continues below advertisement
"I've always felt that you should give because it's what you can do to help," Beyoncé explains. "You don't do it to get praised. For a long time, being quiet about what I did was a conscious decision.
OK! NEWS: BEYONCÉ GOES BLONDE IN NEW CAMPAIGN
But as fabulous as Beyoncé seems, she swear she has flaws!
"I promise I'm working on this, but I could be less messy at home and keep the clothes in my closet and off the floor," she shares.
The mess may have to wait as the singer has plans to start recording again!
"I know it's time to jump back into my work when everything I do starts inspiring lyrics and melodies and I can't keep myself out of the studio."