NEWS
Beyonce Shows Off Her Hot Bod in a Hammock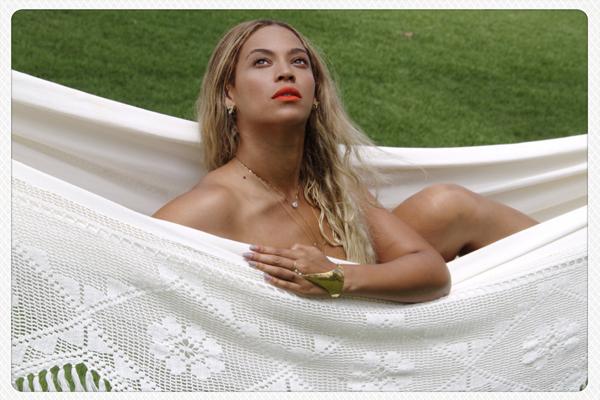 When you want to know how to show off your incredible figure in a tasteful way, you turn to everyone's favorite starlet, Beyonce. The celeb shut it down in a recent upload to her famous Tumblr, hanging out in a crocheted hammock decked out in gold bling and a coral-red lip. And here's the thing, while Queen Bey is clearly showing off her bod sans of clothing, other than her toned stems and gorgeous neckline, she's barely showing anything at all.
Article continues below advertisement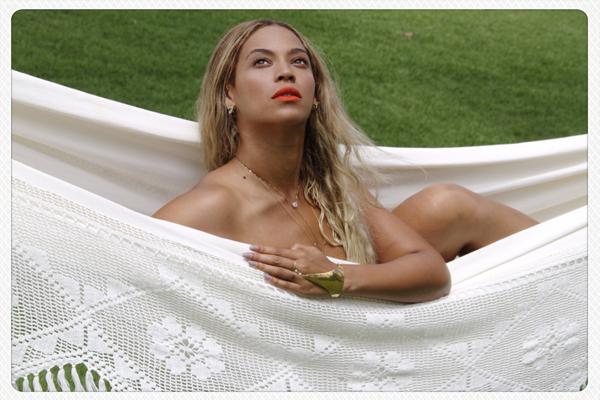 OK! News: Beyonce Dons a Makeup-Free Beauty Look
Photos: Beyonce Debuts a Pixie Cut
The girl is natural beauty, and judging from the green grass in her gorgeous backdrop, we'd say she was enjoying a bit of paradise. Later on, the celeb posted a handful of other photos, two of which the gorgeous lady is wearing a nude bustier and the same golden chains. She also brought baby Blue Ivy into the hammock for an awing mommy-daughter photoshoot that would bring anyone to happy tears—it's just so darn cute!