NEWS
Beyoncé's Screechy Vocals a Hoax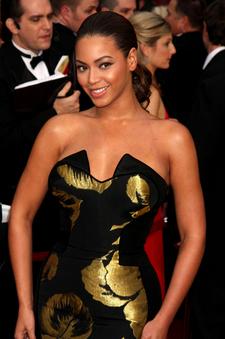 UPDATE 2:57 p.m. Those are definitely not Beyonce's screeching vocals on the leaked "board mix," TMZ is reporting. The audio clip was a fake, and a joke, the person behind it tells the site.
"It's a little bit crazy," the unnamed source says. "No one in their right mind would sound like that, and no one would cheer for someone singing like that."
--------
Listening to a leaked board mix of "If I Were a Boy," supposedly from when Beyoncé appeared on the Today Show in November, is a painful experience: the vocals are screechy, out of tune, and all over the place.
Article continues below advertisement
But is that really Beyoncé singing? Or did someone play around to make her look bad?
Her dad and manager, Matthew Knowles, released a statement to TMZ knocking down any rumors linking B's true talent to the heinous sounds on the leaked audio.
He writes in defense of his daughter:
"If no one took the time to look at the biggest Inauguration in the history of America then shame on them.
If no one took the time to listen to Beyoncé sing 'America the Beautiful' and 'At Last' at the Neighborhood Ball for the first dance of President Obama and the First Lady, and they question Beyonce's vocal ability, they've gotta be an idiot.
At 12 years into her career, the last thing someone should be questioning is her vocal ability.
That would be like questioning if Kobe Bryant could shoot a jump shot. The vocals were obviously altered."