NEWS
Big Brother 9 Winner Spills All!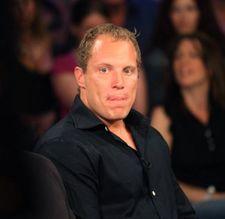 After 81 days of being trapped in a house with 15 strangers on Big Brother 9, Adam Jasinski is now $500,000 richer after defeating housemate Ryan Quicksall for the grand prize. BB9's biggest fan, OK!'s Rana Meyer, caught up with Adam just two days after he got out into the real world again to get the true scoop on being up against Ryan in the end, what living on slop is like and on where his prize money is really going.
Article continues below advertisement
Did you expect to win sitting next to Ryan?
Not at all. When I was sitting next to Ryan in the end, I had an idea. I didn't want to get my hopes up. If not, I figured it was going to be a $50,000 prize. And anything better than that was a bonus in my eyes.
Did you ever think about taking Sheila to the end if you had won the last HOH competition?
I didn't throw the last HOH competition at all. I did the best I could at it. I stunk at the competition but that would have been a really tough decision for me to make. I'm not sure what I would have done.
Do you still plan to give $100,000 to the United Autism Foundation even with all the controversy over the statements you made during the show?
That's a rough topic. I haven't even been home yet. I have to go and reassess my position. I went into the house with the goal of giving to charity, and I left the house with the same intentions. Whether it be that charity or another, I have to figure out what I'm going to do with it. That was my goal.
Article continues below advertisement
What do you plan to do with the money otherwise?
I don't have any solid concrete plans. I want to start a women's fashion accessories line. This money can definitely launch something properly.
What TV shows have you missed watching?
Oh dude, all the CBS programming. Numbers, NCIS, CSI, that's my routine. I love it.
Were you a big fan of Big Brother?
I wasn't really a big fan of the show at all. It was crazy how they found me. The casting director knew me. I met her from a previous show I tried out for a few years back. It was for a Tommy Hilfiger show called The Cut. She gave me a call and said it would be a good fit for me. So I went out and bought every DVD online.
What was your favorite competition and least?
They're all incredible. The guinea pig maze at the end with the balls was fun. My least favorite was when I lost and went on slop. It's horrible. It's granular, it's not good at all. I was tired the whole time. I slept all week. You can have water, iced tea, that's about it.
Who was your fave person in the house and least?
For sure, Josh was probably my least favorite in the house. My favorite was Matty, James, Ryan, Natalie, loved them all equally.
Were you always thinking that your every move was being watched?
No, not at all. After a while, you don't even think, it's normal. I got out of that house and realized people were really watching every thing you do.