NEWS
'A Bigger Splash,' 'Fear The Walking Dead' And More To Watch On TV This Weekend!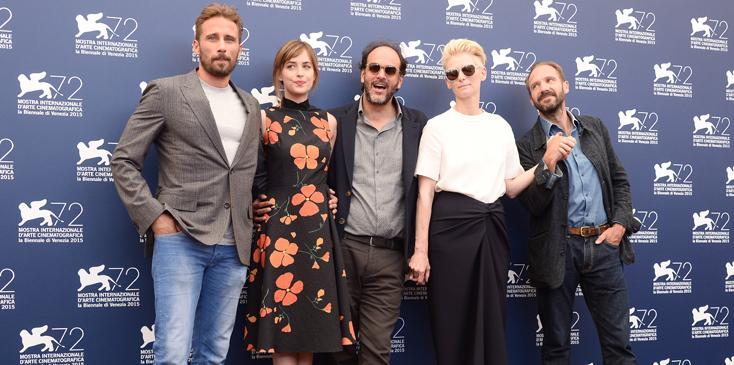 A Bigger Splash — Available Aug. 19 on Digital HD
A superstar singer's relaxing vacation is rocked by the arrival of her ex and his daughter!
And in the exclusive clip below, the film's team offers some behind-the-scenes secrets about the the production!
My Little Pony: Friendship Is Magic – Aug. 20 at 11:30 a.m. EST on Discovery Family Channel
Spike travels with Twilight and Sunburst back to the Crystal Empire to visit Flurry Heart only to discover that the entire Empire is in a panic due to the reported presence of a Changling spy.
Article continues below advertisement
Watters World — Aug. 20 at 8 p.m. EST on Fox News Channel
Providing viewers a comedic look at the latest headlines surrounding the 2016 election, this episode will focus on how much the average American knows about the race, what voters think are the best and worst qualities of the presidential candidates, as well as President Obama's legacy. Watters will conduct his man-on-the-street interviews from a variety of locations, including Martha's Vineyard, Long Beach, NY, in addition to the NYC Dominican Day parade and the Renaissance Faire in Tuxedo, NY.
Robin Hood: Mischief in Sherwood — Aug. 21 at 8:30 a.m. EST on Discovery Family Channel
Prince John threatens to destroy Juliet's farm with his new catapult. Later, Robin teaches Prince John a lesson in humility after he imprisons a sculptor.
Secrets of America's Favorite Places — Aug. 21 at 6 p.m. EST on Discovery Family Channel
Central Park spans 843 acres, forming an oasis of green tranquility in the city that never sleeps. But how much of Central Park is made by nature and how much is engineered by man? Why are some parts of the park so secret that even city officials don't know how to reach them? What do the codes mean on each of the park's lamp posts? Learn the little-known story of how an entire village vanished from the park. And is it true that Central Park is home to more species of birds than almost anywhere else?
Fear the Walking Dead — Aug. 21 at 9 p.m. EST on AMC
The show returns for the second half of season two with some new drama!