NEWS
Bill Cosby on Donald Trump Running for President: "He's Full of It"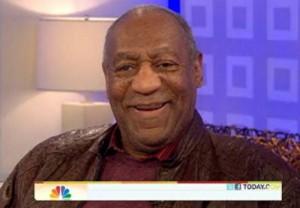 Article continues below advertisement
Aside from his desire to run for president, Donald has been in the news a lot lately with his "birtherism" talk, joining the cult of those who feel President Obama needs to show his birth certificate and prove American citizenship.
"Oh please with Donald Trump," Bill told Meredith of the matter, via the Huffington Post. "Take him home with you."
"Now why do you say that?" Meredith said. "Because he's full of it," Cosby responded. There was at least a three-second silence--an eternity in television. Then, Mer softly asked, "based on what?"
"Based on what I just heard," he continued, chastising Donald for not announcing his intentions. "You run or you shut up... but the only thing he's running with his mouth."
"Well, on that note, Bill Cosby... we'll see if he runs," Meredith said, looking uncomfortable.
"I don't care!" Bill demanded.
Catch the tension in the clip below.