NEWS
Bill & Ted's Excellent Adventure, And More That's New on Netflix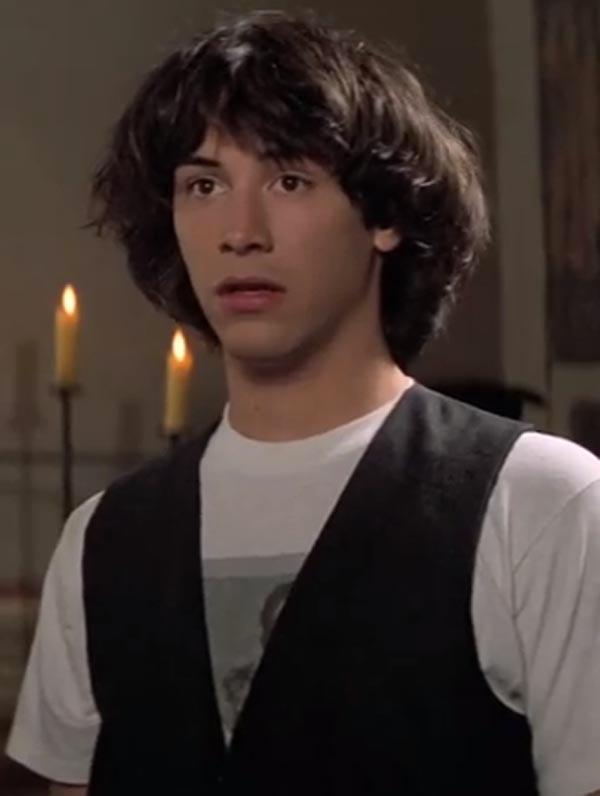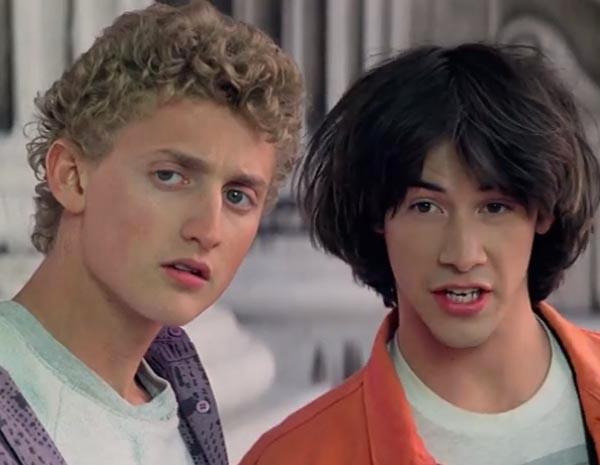 Summer is over, so now you no longer have to pretend you like outdoor activities or sunshine. You can just stay inside and watch Netflix! Here are all the new streaming titles.
PHOTOS: Celebs sitting on Joan Rivers' lap during Fashion Police.
Available September 5
All is Lost
In this harrowing drama—which has no dialogue—Robert Redford portrays a man stranded alone at sea, courageously battling a ferocious storm as he struggles to survive with just a sextant and maritime maps to guide him.
Article continues below advertisement
Bill & Ted's Excellent Adventure
Whoa, dudes! San Dimas, Calif., high school underachievers Bill (Alex Winter) and Ted (Keanu Reeves) face flunking out if they don't ace a year-end history presentation. Using a time machine, they transport themselves back a few millennia. In the past, they enlist the help of Genghis Khan, Abraham Lincoln, Billy the Kid and Socrates (among others). They even manage to bag a couple of medieval babes. Talk about a funky show-and-tell!
Trailer Park Boys: Season 8
This wickedly funny mockumentary series follows the booze-fueled misadventures of Julian (John Paul Tremblay), Ricky (Robb Wells) and Bubbles (Mike Smith), longtime pals and petty serial criminals who run scams from their Nova Scotia trailer park—when they aren't in jail, that is. But kudos to the lads for their persistence, even if their harebrained get-rich schemes involve growing pot right under the nose of ex-cop Jim (John Dunsworth).
Article continues below advertisement
OK! News: See the sweet Instagram that Solange posted for Beyonce's birthday.
Available September 6
Kid Cannabis
Teaming with his best friend and a ragtag group of potheads, enterprising teen Nate Norman sets up a lucrative operation smuggling large amounts of marijuana from Canada to Idaho. But the young drug traffickers soon sow the seeds of their downfall.
Le Week-End
Returning to Paris long after their honeymoon there, a British couple hopes to rediscover the magical feelings of their early years together. There, they meet an old friend whose perspectives on love and marriage help them recover what was lost.
Refuge
After Amy's parents abandon her two younger siblings—one of them brain-damaged—she's obliged to leave college to take care of them. While struggling to accept her dreary new existence, Amy meets a man who may change everything.
Your Sister's Sister
Jack, who is mourning the death of his brother, has a complicated relationship with his best friend, Iris, who used to date his brother. Their chaotic situation becomes even more tangled when Jack has a drunken tryst with Iris's flighty sister.
Article continues below advertisement
OK! News: Saturday Night Live's Hans and Franz are back!
Available September 7
The Blacklist: Season 1
After turning himself in to the FBI, brilliant fugitive Raymond Reddington offers to help capture other criminals, but only if the bureau plays by his rules—which include teaming with rookie profiler Elizabeth Keen.
Available September 9
Who Is Dayani Cristal?
In the oppressive desert heat, Arizona authorities find a man's decomposing body with only one clue to his identity: a tattoo reading "Dayani Cristal." Gael García Bernal portrays the unknown man in dramatic segments of this intriguing documentary.
PHOTOS: The drastic celeb hair switches you've got to see!
Available September 10
Crash & Bernstein: Season 2
Wyatt Bernstein, the only boy in his otherwise all-female family, creates a puppet named Crash who comes to life as the brother he always wanted. Now, the new siblings learn from each other as they face life's adventures together.
Deadly Code
Friends Kolyma and Gagarin come of age in a Siberian crime family where Kolyma's iron-fisted grandfather enforces rules that keep the young men at odds. Their relationship is further tested when they both fall for the same beautiful woman.
Article continues below advertisement
Available September 11
A Single Man
Set in 1962 Los Angeles, this stream-of-consciousness drama centers on a day in the life of George Falconer, a gay college professor who plans to commit suicide in the wake of his longtime lover's recent death.
Dennis Miller: America 180
Five-time Emmy winner Dennis Miller takes a look at the state of the nation in a stand-up routine that touches on health care and climate change.
OK! News: Did you catch Scarlett Johansson's baby name?
Filth
An arrogant, corrupt cop who believes he's the only competent person in his department sees a recent murder case as a path to promotion. But the investigation brings the deluded officer into a rendezvous with reality that he's wholly unprepared for.
The Moment
After her lover vanishes, a photojournalist winds up in a psychiatric hospital, where she tries to make sense of her fragmented memories—and begins to uncover some unexpected and disturbing truths.
What are your plans for this weekend? Are you planning to watch any TV or movies? Tell us in the comments below or tweet us @OKMagazine.