NEWS
Billy Bob Thornton Supports Angelina Jolie's Directing Endeavor; Says They Still Talk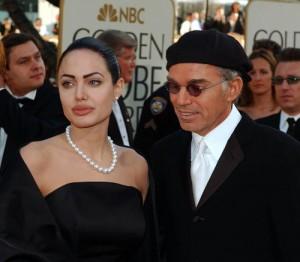 Who says you can't maintain a friendship with your ex? Angelina Jolie and Billy Bob Thornton have definitely maintained an amicable relationship after their divorce. The former couple, who was known for their outlandish PDA-filled red carpet antics, still talk and support one another's careers, according to Billy Bob.
Billy Bob, 55, has been voicing his support for the 35-year-old actress's current project, directing a film about a Bosnian love story in Hungary.
Article continues below advertisement
"We talk every now and then, she seems to be doing very well directing her own movie, which I am so proud of her for," Billy Bob told Hollywood Life Wednesday night at the AEG's Season of Giving event. "I always thought she should do that, writing and directing. She's real smart, and very creative, and I think it's a great job for her."
Angelina adopted Maddox, 8, from Cambodia in 2002, while she was still married to Billy Bob.