NEWS
Billy Bob's Band Backs Out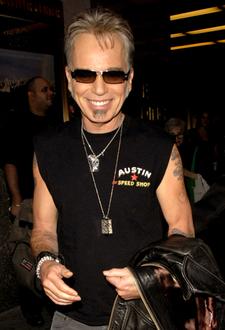 Note to actors-turned-musicians: Don't liken your audience to any kind of side dish.
Billy Bob Thornton's band has canceled the remainder of its Canadian tour after an unfortunate comment made by the actor on air, according to the Associated Press.
The Boxmasters front man told radio host Jian Ghomeshi of CBC radio's "Q" show that Canadian audiences were... well, blah.
"We tend to play places where people throw things at each other," Billy Bob said. "Here, they just sort of sit there. And it doesn't matter what you say to 'em. ... It's mashed potatoes but no gravy."
Article continues below advertisement
Billy was also apparently ticked off that Ghomeshi started the interview with questions about his film career, a topic that was supposedly off limits.
The band then opened for Willie Nelson on Thursday in Toronto and were greeted by boos, catcalls and jibes of "Here comes the gravy." Sounds like a regular old food fight!
The Boxmasters then posted a note on Willie Nelson's site Friday with the cancellation announcement, "due to one band member and several of the crew having the flu."
Maybe it's food poisoning from a bad batch of... gravy? Just sayin'.