NEWS
Billy Crystal to Host 2010 Oscars?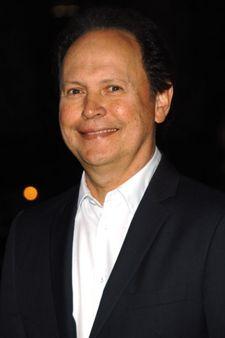 Hugh Jackman successfully hosted one of the highest rated televised Oscar shows in recent history on Sunday, catapulting him into the rotation of available hosts for future shows.
But according to FoxNews.com, an "oldie but goodie" may be looking to jump back into the lineup.
Billy Crystal is reportedly interested in returning as host of the Oscars, following last Sunday's spectacular format and, consequently, sky-high ratings.
Article continues below advertisement
Crystal last hosted the Academy Awards in 2004 but it's safe to say, when it comes to Oscar's favorite hosts from recent years, Crystal takes the cake.
He first hosted in 1990, continuing on a four-year consecutive streak through 1993. After taking a 3-year break, Crystal returned for another round of back-to-back hosting in 1997 and 1998, and again in 2000.
The funnyman reportedly has an open schedule these days, having finished touring with his one-man show.
Guess we'll just have to wait and see!