NEWS
Billy Crystal Stars in New Oscars Trailer!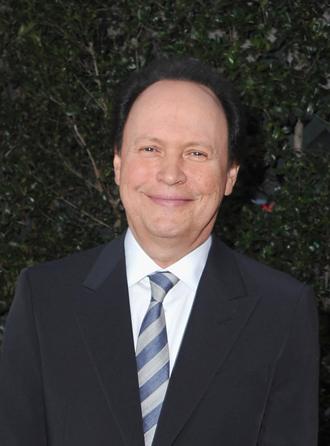 The Oscars are merely weeks away at this point so the very first trailer featuring Billy Crystal has been released!
OK! NEWS: BILLY CRYSTAL REPLACING EDDIE MURPHY AS 2012 OSCARS HOST! The hilarious trailer, "Off the Grid," will appear today in 2,000 movie theaters and features cameos by Robin Williams, Josh Duhamel, Megan Fox, William Fichtner, Vinnie Jones, and of course, the grand poobah himself, Billy Crystal. (And by that, we mean emcee - he'll host the show for his ninth time on February 26th!) Christina Kounelias, marketing chief of the Academy Awards, told USA Today, "We wanted to try something a little bit different this year instead of a traditional, clip-based piece." OK! NEWS: BILLY CRYSTAL GETS "ITCHY" TO HOST OSCARS AGAIN Considering the trailer was produced in conjunction with Funny Or Die, right away viewers know it's going to be fun. She added, "The trailer has a fun twist that conveys how excited everyone is to have Billy back." Check it out below!
Article continues below advertisement