NEWS
Billy Joel's Daughter Talks About His Separation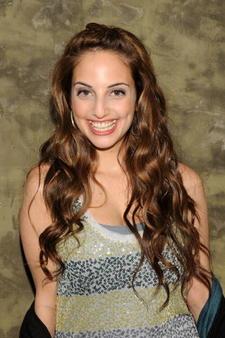 Following the revelation Wednesday afternoon that Billy Joel and his wife Katie Lee Joel had decided to end their marriage, the music legend's ex-wife, supermodel Christie Brinkley and his daughter Alexa Ray Joel, are talking about the sad news.
"He was the first person that told me," Alexa told OK! on Wednesday night at the sixth annual Wayuu Taya Foundation Gala sponsored by Double Cross Vodka. "Being who he is, he can't just trust everybody and you know, I like knowing that my dad can talk to me in the same way that I come to him... I'm just supporting him right now.
Article continues below advertisement
Alexa also admits she wasn't surprised when her father told her the news. "I have a pretty good women's intuition so I could tell," she explained. "I know my dad very well. So I'm behind him, you know."
So with her parents' marriage — as well as both her mother and father's subsequent marriages — having ended in divorce, is Alexa turned off by the idea of saying "I do"?
"I'm a real woman. I would love to get married," she told OK!. "I don't necessarily think you need to get the government involved in order to celebrate your love. You can have a wedding, and have it be big and fabulous and not necessarily complicate it with the papers and all that. In what I've seen — sure I have a different perspective on marriage and all of that. But I'm a true romantic and I will be having a wedding,laughs At one point, not now!"
Meanwhile, Alexa's mom Christie tells Extra, "I'm very sad that this has happened and I wish them both happiness... he's a wonderful father to Alexa. We've remained friends. We've been friends for many, many years, so obviously I'm very sad that this has happened and I wish them both happiness."
Reporting by Tanzy Alfred