NEWS
Billy Ray Cyrus Reacts to "Sad" Miley Cyrus Bong Video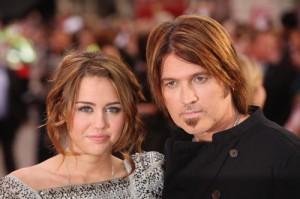 Earlier today a video of Miley Cyrus taking hits from a bong were released and fans are going crazy. But now, Miley's father, Billy Ray Cyrus has taken to his Twitter account to comment on his daughter's behavior.
OK! NEWS: MILEY CYRUS CAUGHT TAKING HITS OF SALVIA FROM A BONG?
"I had no idea. Just saw this stuff for the first time myself," Billy Ray Tweeted today. "I'm so sad. There is much beyond my control right now."
Article continues below advertisement
The video of Miley was released on TMZ and allegedly shows her partying on Nov. 28 in an L.A.-area home. TMZ reports the tape is suspected to be copied or stolen from a friend of Miley.
According to TMZ sources, the smoke inside the bong was not marijuana, but a legal herb called salvia.
OK! NEWS: WHAT IS SALVIA? U.S. DRUG ENFORCEMENT AGENCY SAYS "A DRUG OF CONCERN"
Whether Miley was smoking something legal or not, it sounds like she disappointed her dad.
What do you think of Billy Ray's reaction?