NEWS
Bites That Give Back: Firehouse Subs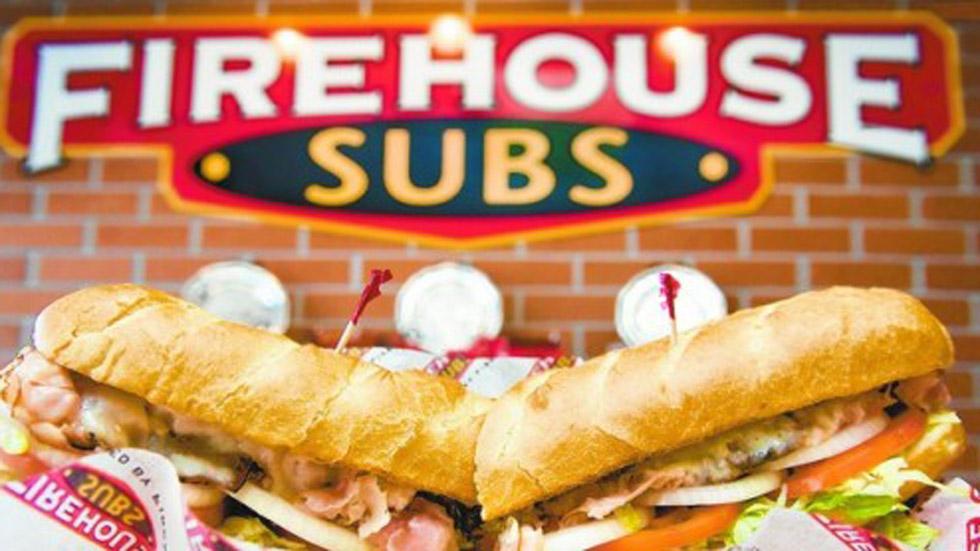 When choosing where to grab lunch, you probably look for something tasty, cheap, quick and (maybe) healthy. But charitable? Not so much. Fortunately, the guys behind Firehouse Subs have that covered for you.
"It's sandwiches, what we do is not complex," laughed Firehouse co-founder Robin Sorensen, a second-generation fireman who wants his company to walk the walk when it comes to honoring first responders. "Food is the easy part. What we want to do is help people."
Article continues below advertisement
Unbeknownst to most of their customers, Firehouse Subs Public Safety Foundation subsidizes nearly 70 small town firehouses around America, donating money, funding training and purchasing lifesaving equipment for first responders.
Through their "rounding up" program—cashiers will ask if you want to round up your total to the nearest dollar—the sandwich company raises $100,000 every quarter, donating every scrounged cent to local firehouses, schools and police stations in need.
So far, the Jacksonville, Florida-based fast casual chain, which has nearly 900 locations around the country, has given over $14 million dollars directly to the public servants who need it the most.
Sorensen recounted one touching incident where a member of his company crashed his car into a tree and was rescued using a piece of equipment the Foundation donated earlier that week!
"A lot of times, we like to do more than just cut a check," Sorensen said. "It's great when you can work with the firemen or police and see exactly what they need, whether it's protective gear, airbags, hoses, you name it. We want to see that gear put into action as quickly as possible. These guys have waited long enough and lives are on the line."
Article continues below advertisement
The Foundation's charitable efforts started back in 2005 when Hurricane Katrina pummeled New Orleans. Wanting to help feed first responders, Sorensen dispatched an 18-wheeler full of food into the center of the devastation, and ended up serving survivors as well.
Calling that experience a "game changer," Sorensen and his co-founder, brother Chris, realized that they had a duty to give back, just as they had when they were fighting fires.
"We determined that this is what we're going to be doing," said Chris of the company's charitable efforts.
"Everybody wins," added Robin. "The brand, the franchisees, the customers, and the community. What's better than that?"