NEWS
Blake and Penn's PDA!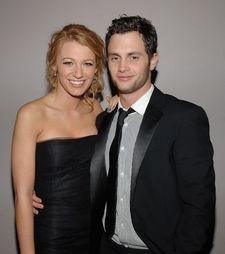 Gossip Girl couple Blake Lively and Penn Badgley have been coy about taking their relationship public--but on May 26, the two were spotted strolling hand in hand through NYC for all the world to see!
Blake,20, recently gushed to pals, "I love spending time with Penn but I'm nervous to have him meet my family."
The blonde beauty is apparantly less nervous when it comes to eating! At a recent dinner she devoured her dessert, prompting Penn,21, to joke, "She's a pig when it comes to food!"
Article continues below advertisement