NEWS
Blake Lively & Leighton Meester Are Great Babysitters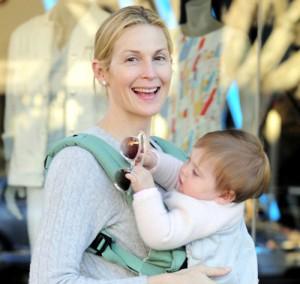 No kid likes to be stuck at home with a babysitter, but what if mom left you to order pizza and watch movies with two of the young Hollywood's most glamorous actresses?
Article continues below advertisement
While attending the launch of Juno Baby, a line of children's educational development products, on Sunday at the Four Seasons in Beverly Hills, the actress said that her on-screen daughter, Blake, always volunteers to baby-sit her two children Hermes, 4, and Helena, 1.
"She and Leighton offer all of the time, and I always joke that when they are done shooting their Vogue covers, they can! Come on over," Kelly told reporters at the event.
Kelly showed up to the festivities with her whole family in tow, including mom and dad.
According to a partygoer, Kelly exuded a very motherly nature and was very attentive to her kids as they lunched on mini PB&J sandwiches and chicken tenders.
By Laura Aussenberg