NEWS
Is Blake Lively Ryan Gosling's 'Valentine'?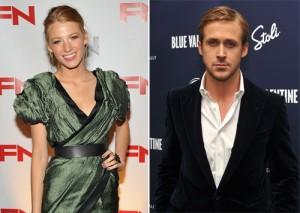 After rendezvousing in Disneyland a few months ago, Blake Lively and Ryan Gosling were reunited at the Blue Valentine after party at The Standard Hotel in NYC Tuesday night.
"Blake waited patiently to greet Ryan. They both looked so happy to be with each other, he hugged her and and she held on to his arm," an insider tells OK!.
Article continues below advertisement
"They talked for a very long time. The only time Ryan left her was when he had to do a quick interview," the source adds. "The two also chatted with Harvey Weinstein and Blake looked especially happy to be introduced to Kelsey Grammer with new fiancée Kayte Walsh."
"When it looked like Ryan was leaving, Blake grabbed him back and he sat back down," our insider noted. "He also grabbed her hand while they talked."
Sounds quite friendly!
Although Blake declined to do press during the night, Ryan made the rounds in the room looking like he was having a great time.
The two pals left within two minutes of each other out separate exits.
Also joining them? Blake's Gossip Girl co-stars Chace Crawford and Michelle Trachtenberg.