NEWS
Blake Lively & Ryan Reynolds Shocked By Robert Pattinson & Taylor Lautner's "Best Kiss"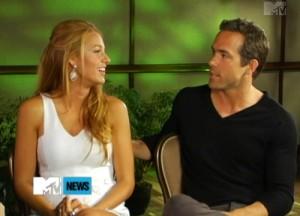 Article continues below advertisement
"I did not know that there would be a Twilight-on-Twilight kiss," Ryan told MTV News days after the award show. "We had no idea."
But he had fantasized about it!
"I'd seen it in my head many times as I closed my eyes," Ryan added. "But that was quite shocking, actually, that he would just run off the stage like that and attack that poor boy."
"My family was sitting behind them," Blake said of Rob and Taylor. "They were like, 'Ooooh!' They were hiding. They were so shy."