NEWS
Blink-182 Releasing New Album & Gearing up for 2011 Summer Tour!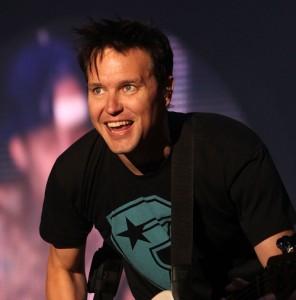 Big news on the Blink-182 front. The beloved American pop punk band from San Diego has announced they will be releasing a new album in "April or May 2011" and will also be touring next summer!
"Yes indeed!!! Going back on tour this summer, after the release of the new album. Lots more dates to come, and not just in the UK. These are just the first we're announcing. Stoked!" Blink frontman Mark Hoppus wrote on his blog today.
Article continues below advertisement
He also shared the UK Tour summer dates, listed below!
MACHESTER-MEN ARENA JULY 8
NEWCASTLE-NEWCASTLE ARENA JULY 12
NOTTINGHAM-NOTTINGHAM ARENA JULY 13
BIRMINGHAM-LG ARENA JULY 15
LONDON-O2 ARENA JULY 18
This album the reunited band's first album since 2003's Blink-182 and Mark also shared that the album is "very near complete."
"There's still a long way to go before the album is done," he said. "But already it seems like the songs are both taking a step even further than we took on the last album, while also going back to the sound of some of the earlier albums."
"We have a date for the completion of the album," he added. "We want to deliver the record in April or May, for release very soon afterward. That being said, the only thing more important to us than getting the record out in that time is getting a great record out. If it isn't absolutely ready at that point, we'll keep working until it is."