NEWS
Bloodlines Star Tony Raines Clears Up Cheating Rumors And Gives Update On Relationship With Baby Mama Madison Channing Walls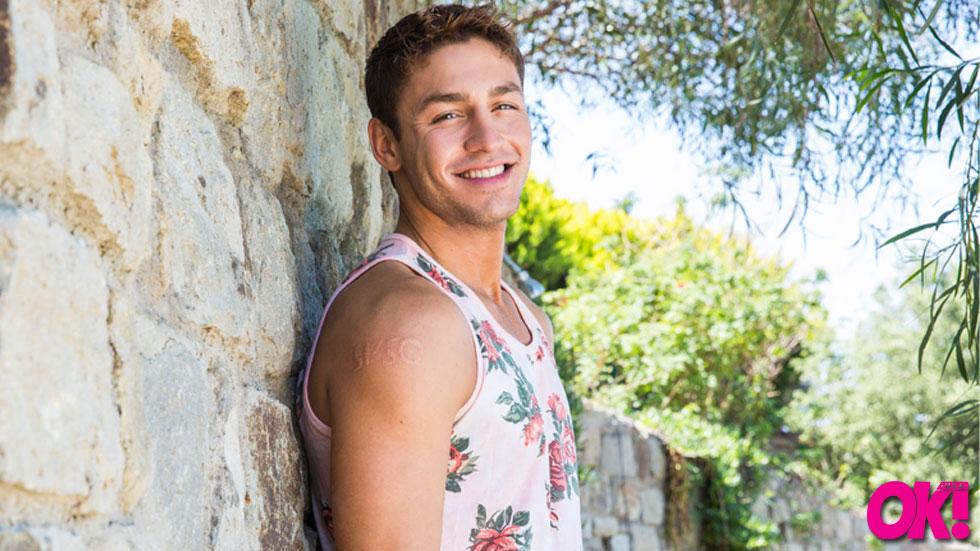 Everything changed for Tony Raines when he joined MTV's The Challenge: The Battle of the Bloodlines. Not only did he leave the show without a spleen, but also he was accused of cheating on his girlfriend Madison Channing Walls, who he met on the Real World: Skeletons, with competitor Christina LeBlanc. Soon after his stint on the show, he learned that his girlfriend was pregnant with their first child.
Article continues below advertisement
In an exclusive interview with OKMagazine.com, Tony, 27, reveals if he really cheated on Madison with Christina, how he's preparing for the birth of his daughter (due February 9th!), his relationship status with his baby mama and more.
OKMagazine.com: You left the show because of an injury. How did it feel to have to leave with your brother Shane for that reason instead of being eliminated?
Tony Raines: I hated it. I really felt bad for my brother. I wanted him to stay out there as long as possible and have a good experience. Going home due to an injury and not fighting put a damper on my spirits, but my brother couldn't have been more supportive.
OKMagazine.com: Can you give an update on how your health after you underwent surgery to remove your spleen?
T.R.: I'm fine now! It was a six-week recovery time and I'm back to 100 percent now.
OKMagazine.com: You're going to be a dad with on-again, off-again girlfriend Madison! What are you looking forward to most when your daughter Harper arrives?
T.R.: Seeing her face and being able to hold her. Madison is gorgeous and they say I'm not too bad looking so she's going to be a beautiful little girl. I'm preparing myself for that next step in life. Once I hold her in my arms, it's going to be an unbelievable feeling.
Article continues below advertisement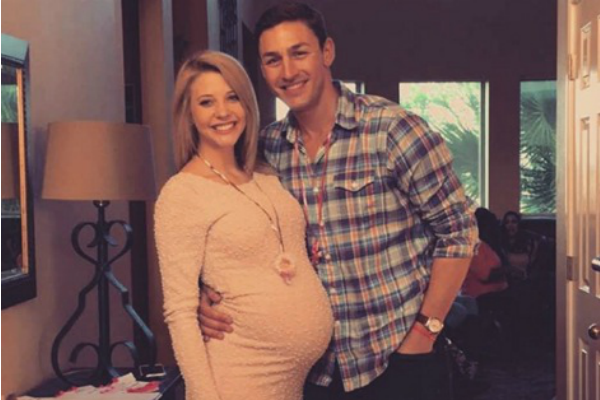 OKMagazine.com: Can you give us an update on your relationship status with Madison today?
T.R.: Madison and I are currently not together. We're working through that and trying to do the best we can. I don't know what's going to happen in the future. When this baby comes along, my feelings may change. Moving there is definitely in the back of my head. Maybe Madison and I could work on our relationship for the sake of Harper.
OKMagazine.com: You sparked cheating rumors when you went into the bathroom with Christina on the Bloodlines season premiere. Can you clear those rumors up?
T.R.: We were drinking all throughout the night. Innocent flirting turned into, 'Let's get away from the cameras.' That's never a good idea. They filmed the door and had a caption that said, "belt unbuckling." None of that happened! We literally kissed for three seconds and we snapped back to reality. We were full of regret afterwards.
OKMagazine.com: Is the scene the reason you and Madison ended the relationship?
T.R.: Madison and I broke up when I got back from the show. It didn't have to do with Christina, it was other circumstances going on. It was a mutual thing. When I got back from Bloodlines, we split and she was pregnant. I failed to mention about the Christina thing so when that aired I got a lot of hate.