NEWS
Bobby Speaks Out on "Shot at Love" Romance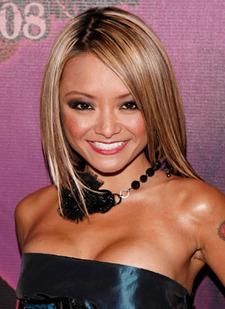 More than two dozen contestants vied for a "shot at love" with bisexual Internet phenom Tila Tequila, but it was Bobby Banhart that won her heart. For a few months anyway.
Tequila claimed that she and Tequila didn't work out because they were separated for so long. "We couldn't see each other for two months after (the finale) and we only talked on the phone. Just naturally, people kind of move on with their lives. We tried our best to keep in touch and keep it going, but after a while, all of this camera stuff, he just couldn't handle it," explained Tequila. "He called me a few days before New Year's and broke it off," she claimed.
Article continues below advertisement
But Banhart told Extra, "As far as I'm concerned, if that's what she needs to tell herself to make herself feel better, then that's all her." According to Banhart, Tequila felt that they were both too busy with their careers to make time for each other and "basically the phone conversation ended with 'good luck in all that you do.'"
For more with Tila and Bobby, tune in to Extra on Monday, Jan. 14th.