NEWS
Bones' Season 11 Premiere, Sleepy Hollow's Season 3 Premiere And More To Watch On TV Tonight!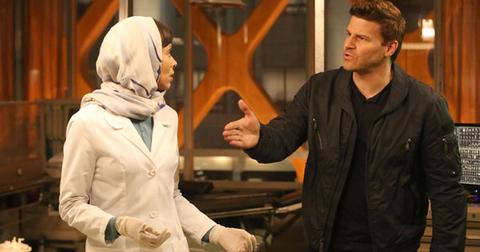 View all comments
Bones -- 8 p.m. EST on Fox
During the show's Season 11 premiere, the FBI searches for Booth after he goes missing!
Sleepy Hollow -- 9 p.m. EST on Fox
Abbie and Ichabod discover a tablet that makes a dark claim for the future in the show's Season 3 premiere.
Scandal -- 9 p.m EST on ABC
Fitz does some research of his own as the team takes on a case outside of Washington D.C.
Project Runway -- 9 p.m. EST on Lifetime
Article continues below advertisement
The contestants must create ready-to-wear looks, with Ciara serving as this week's guest judge!
Benders -- 10 p.m. EST on IFC
The show's series premiere finds a member of an amateur hockey league debating if he can continue to play for the team!