NEWS
Bono's Camp Denies "Health Scare" Reports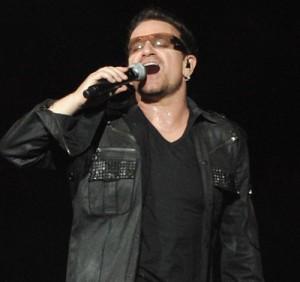 Don't worry U2 fans. Bono is feeling great. The front man's camp has debunked rumors that he was rushed to the hospital in Monaco after a heart scare last week.
Bono, 51, was reportedly ordered to rest by doctors after suffering chest pains last Wednesday, according to the Irish Independent newspaper, via The Hollywood Reporter.
Article continues below advertisement
But the singer is well and healthy, according to a member of his camp, who said his visit to a hospital in a small principality in Monaco last week was just precautionary and routine.
"Despite press stories to the contrary, Bono has not suffered a recent health scare. Reports of his being rushed to the hospital for emergency treatment are untrue," the spokesperson told Reuters, via THR. "Bono is in good health and enjoying a family holiday in the south of France."
Bono just completed a world tour of 30 countries with U2.